Having trouble reading this email? View it in your browser.
Sir Anthony Lonsdale-Carr1

"THE WORLD'S

MOST DOCUMENTED

PSYCHIC!"
---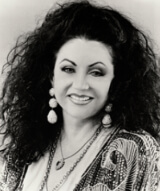 This issue is dedicated to my late, long-time friend, Jacqueline Stallone.
"...And now my own Electrical Soul is nearly at One with Jacqueline's, in the Realm of the Spiritual. In short, I now have one foot in the grave and the other in Heaven (...I hope). Trump, however, has both feet in the grave and his ass on a banana peel! (...I hope)."
BEWARE INAUGURATION DAY!
The following prediction was sent out on December 31st, 2020.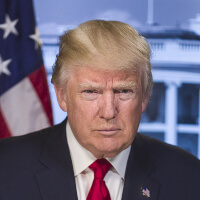 "Current cling-on U.S. President DONALD TRUMP will seek – and probably win – another term after Biden's. I see a medical gurney being carried from a building on which reposes a body whose grey hair sticks out from beneath a shroud. From this point on, Trump will adopt a more moderate demeanor in order to do what's "right" for the American people, as he attempts to strategize his way back into the White House over what we'll now refer to as his new, pre-3-year campaign. Criminal charges notwithstanding."
BEWARE January 20th! – Mars shall rule at will!!!
---
Anthony's past press releases on Trump:
Anthony Carr's one word prediction about Trump – CHAOS!!!
Anthony Carr predicts Trump Impeachment!
Anthony Carr on Trump vs. Trudeau
---
Anthony Carr has over half a century of fulfilled predictions! Click here to check out the legacy page on his new and improved website!
---
Predictions & Prophecies for 2021 – AND BEYOND!

Click here to see Anthony's predictions in the January 2021 issue of the National Enquirer.
Want a reading from Anthony Carr? Click here.
---
Anthony does in-depth personal readings, by appointment only. More info here.
For media interviews, contact info@anthonycarrpsychic.com.