Having trouble reading this email? View it in your browser.
Sir Anthony Lonsdale-Carr1

"THE WORLD'S

MOST DOCUMENTED

PSYCHIC!"
---
Predictions & Prophecies for 2022 – AND BEYOND!
Watch for Anthony's 2022 predictions in the next issue of The National Enquirer.
(Hits store shelves everywhere, first week of January 2022.)
UPDATE (January 6th, 2022)
Click here to see The National Enquirer Issue.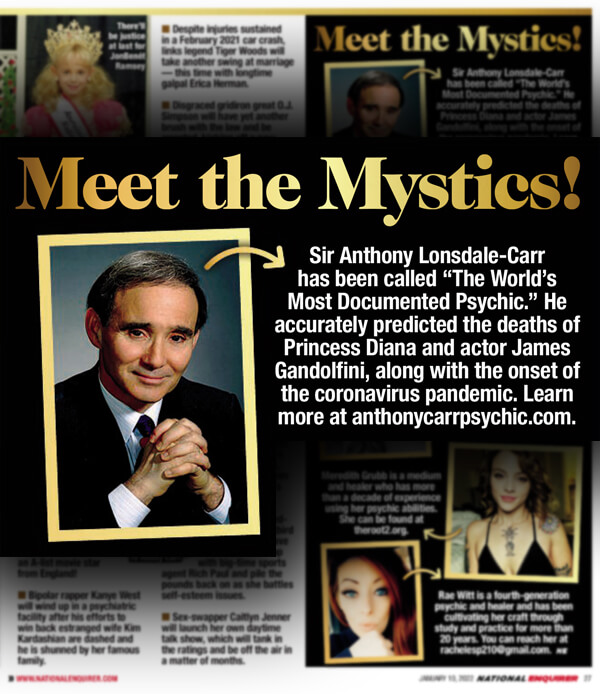 ---
WAS GOD A STAR-TRAVELER?
Click here and read a revelation by Anthony Carr.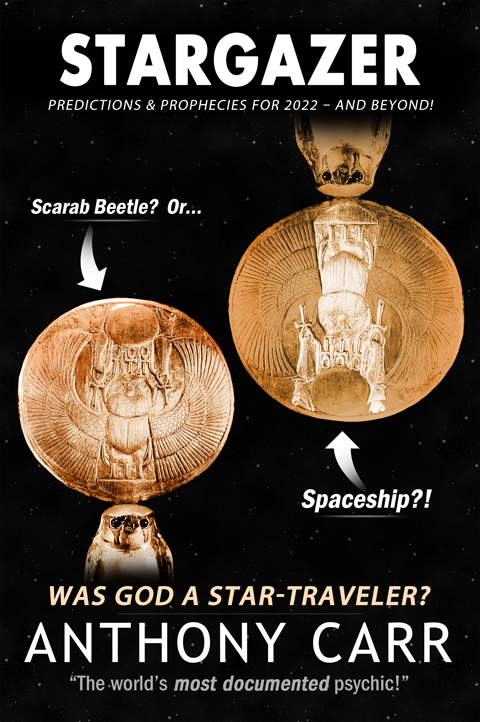 ---
Also...

Don't miss Anthony's recent appearance in
The Mountain Astrologer which features his book Cheiro: Prophet Of The End Times

(To order, click here.)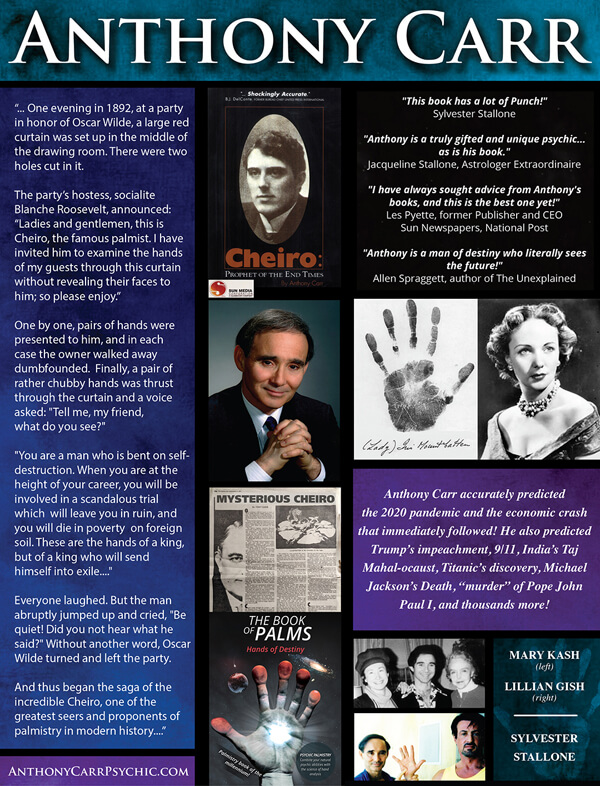 Click here to enlarge the above picture.
Want a reading from Anthony Carr? Click here.
---
Anthony does in-depth personal readings, by appointment only. More info here.
For media interviews, contact info@anthonycarrpsychic.com.