Having trouble reading this email? View it in your browser.
Sir Anthony Lonsdale-Carr1

"THE WORLD'S

MOST DOCUMENTED

PSYCHIC!"
---
Gorbachev's Birthmark –
Mark of the Beast?
"Last Soviet leader, Mikhail Gorbachev, dies aged 91"
(BBC News, August 30th, 2022)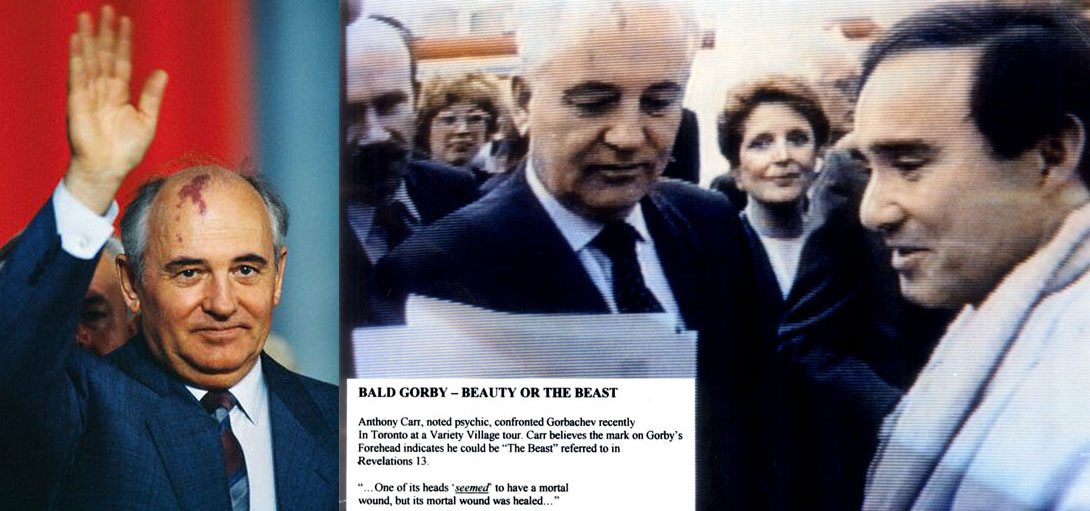 Click here to enlarge picture
On the left: Gorbachev with the "Mark of the Beast" on his head.
On the right: Anthony's encounter with Gorbachev at Variety Village in Toronto, Canada in 1993.
[REVELATION 13:3]

" '...One of its heads seemed to have a mortal wound, but its mortal wound was healed...' "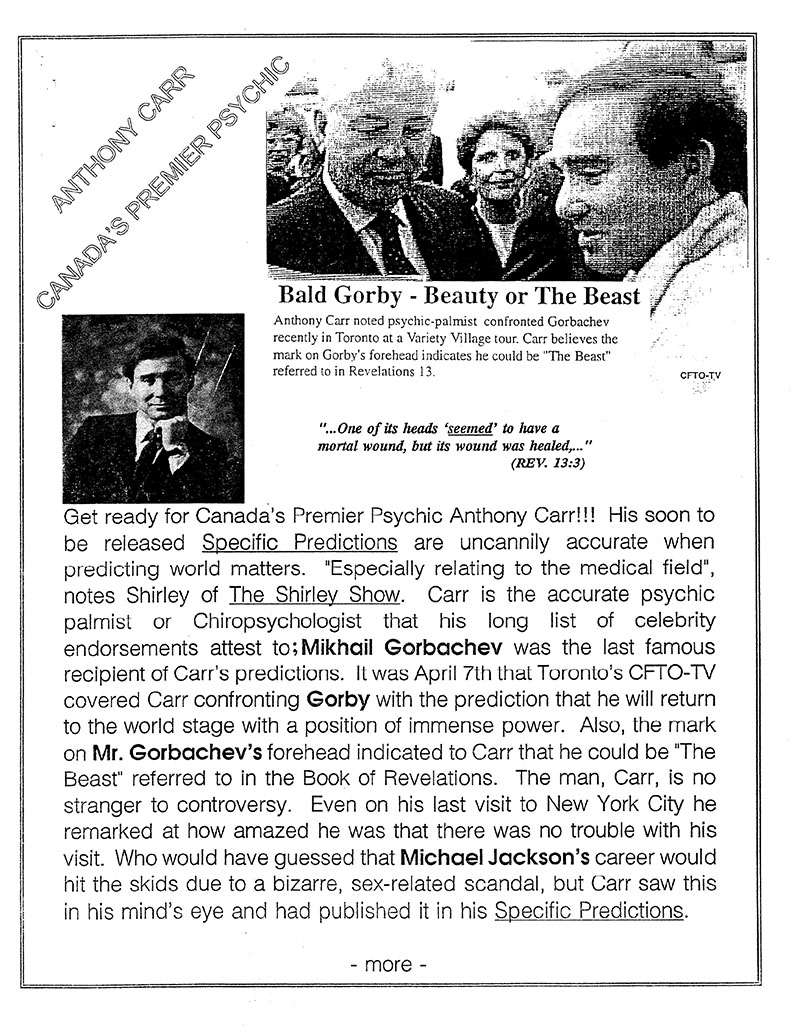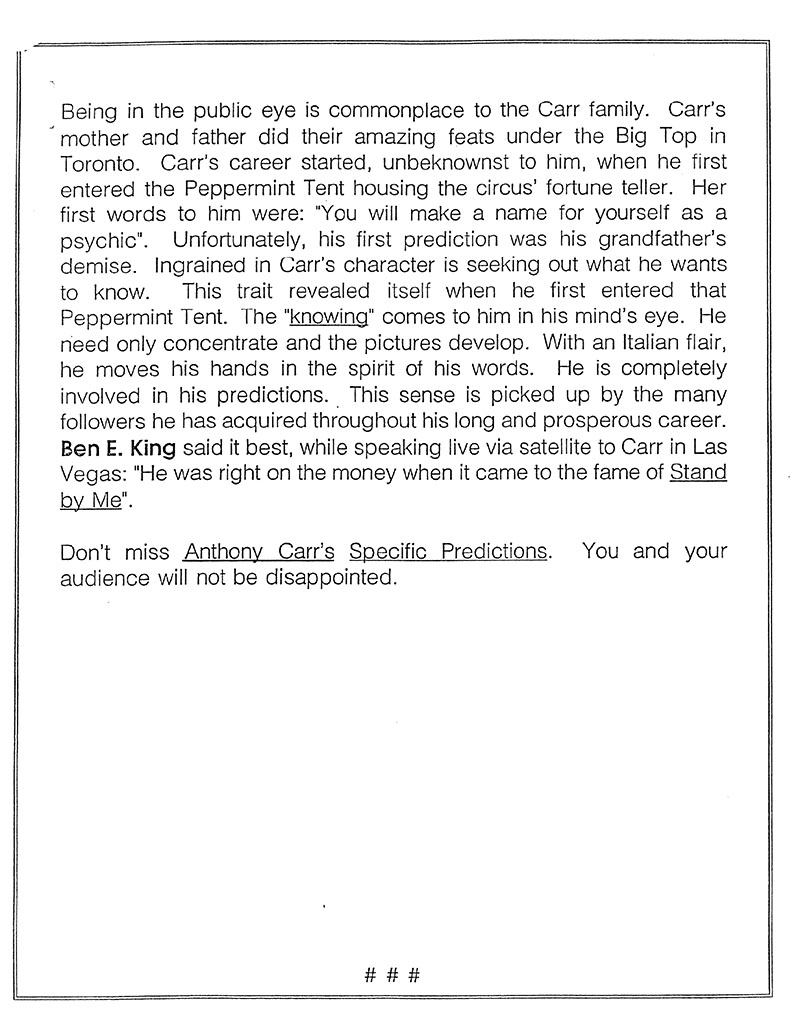 ---
Check out Anthony talking about Gorbachev's "Mark of the Beast" on TikTok by clicking below: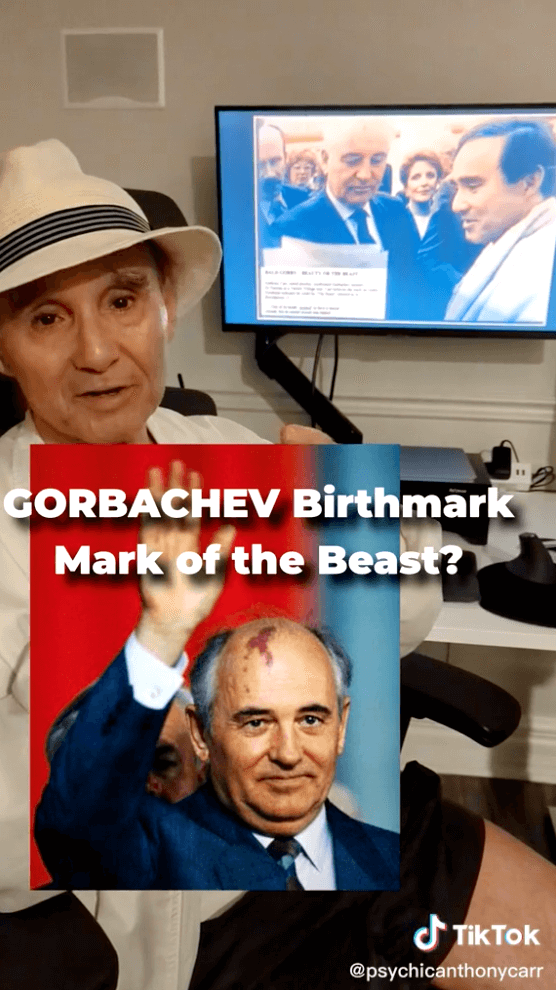 Click here to go to TikTok video
Want a reading from Anthony Carr? Click here.
---
Anthony does in-depth personal readings, by appointment only. More info here.
For media interviews, contact info@anthonycarrpsychic.com.