Having trouble reading this email? View it in your browser.
---
"Ladies Night Out!"
Come spend an evening with this amazing seer!
"His Predictions Knock me Out!"
— Sylvester Stallone
"His predictions about my soaring 2nd career saved my life! Thanks, Anthony."
— Ben E. King
"He's an Elitist!"
— Howard Stern
"The Seer Without Peer!"
— BJ Del Conte (UPI)
"A Modern Day Nostradamus!"
— The Globe
Predicted 9/11!
Death of Osama Bin Laden!
Taj Mahal Fire!
The Pyramid's Hidden Secrets of Eternal Life!
✦ ✦ ✦ Event Details ✦ ✦ ✦
The Gastro Pub
January 25th, 7pm
1987 Queen St E, Toronto, ON.
Anthony's regular fee: $1000 per hour!
Tonight only: $100 per 15 minute reading – plus complimentary glass of wine.
(Limited seating)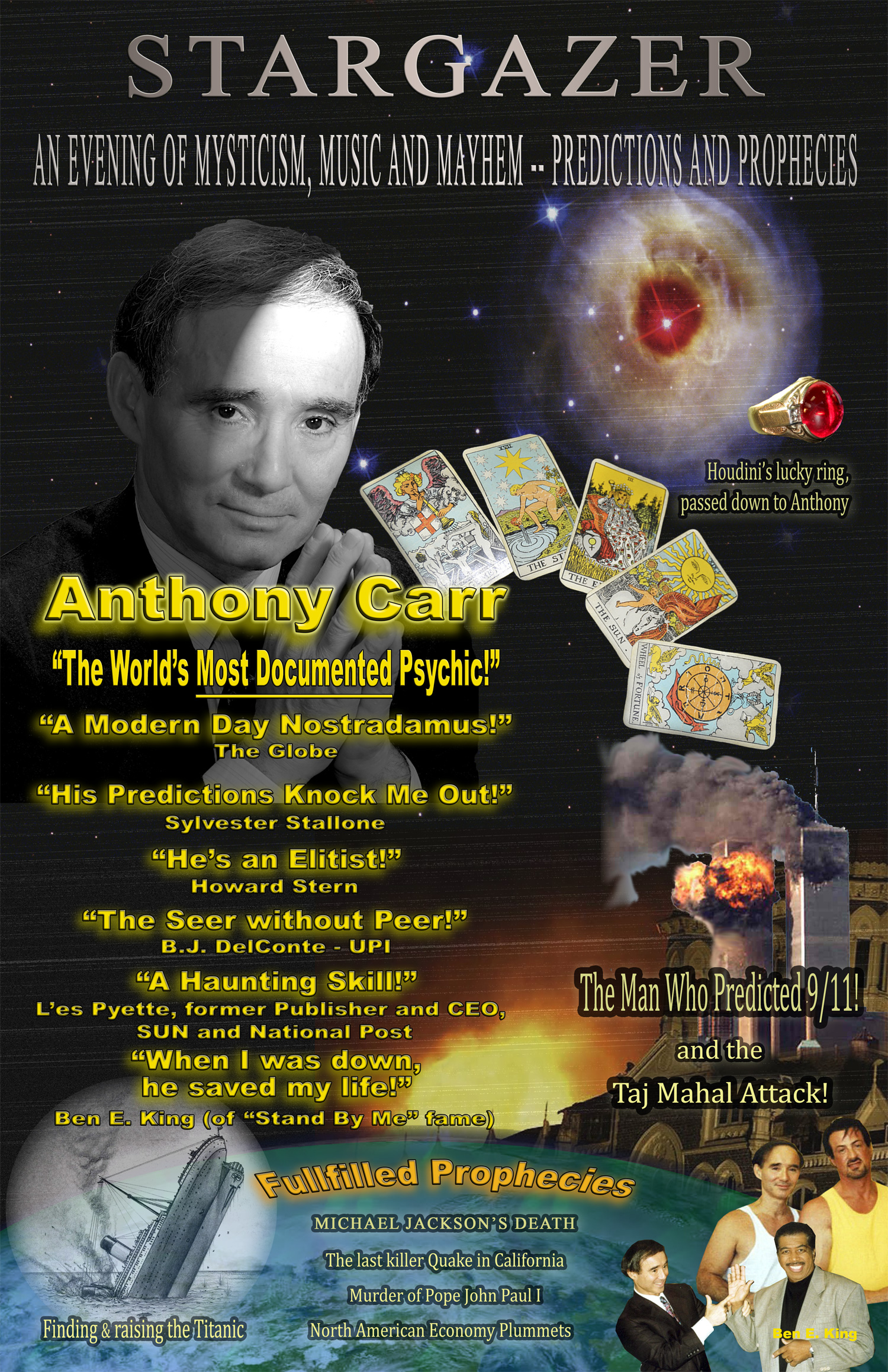 ---
Anthony does in-depth personal readings, by appointment only. More info here.
For media interviews, contact info@anthonycarrpsychic.com.